Enrollment is closed for the 23/24 school year. Enrollment for 24/25 will start in Spring 2024 with priority enrollment for current families. If you have questions or would like to schedule a tour, please email director@wildflowersky.org.
Wildflowers Academy (WFA) is an inclusive, secular cottage school program that is dedicated to providing homeschooled children with opportunities to participate in fun, educational classes with peers of the same age range. Wildflowers Academy is not intended to replace homeschooling done at home by parents and is not a school. WFA is a supplement to your homeschool, and it is up to you whether you count our classes towards your home education goals. WFA does not believe that grading children helps them grow thus does not offer grades for our classes. We want to help children explore, create, and learn to think for themselves.
Wildflowers Academy proudly welcomes ALL homeschoolers. We offer one of the most affordable cottage programs in the Kentuckiana area, and have payment plans available. WFA is the cottage school program of and fiscally supported by Kentuckiana Homeschool, Inc. WFA serves families from all around Kentucky and Indiana, including Louisville, Oldham County, Taylorsville, New Albany, Clarksville, Salem and Corydon.
You must be a member of Kentuckiana Homeschool, Inc. to register for classes! You can become a member online at: https://khs-membership-2023-2024.cheddarup.com. Please do not contact Bardstown Road Presbyterian Church with questions regarding Wildflowers Academy, as they will not be able to provide any answers.
Wildflowers Academy will meet at Bardstown Road Presbyterian Church (1722 Bardstown Rd, Louisville, KY 40205) for 28 Tuesdays from 9:50 a.m. to 2:20 p.m.
WFA Dates
| | |
| --- | --- |
| Fall 2023 | Spring 2024 |
| September – 5, 12, 19, 26 | January – 16, 23, 30 |
| October – 3, 10, 17, 24, 31 | February – 6, 13, 20, 27 |
| November – 7, 15, 28 (break 11/21) | March – 5, 12, 19, 26 |
| December – 5, 12 | April – 9, 16, 23 (break 4/2), make-up date 4/30 |
---
Costs:
Yearly Tuition: $

1,200

At less than $45 per Tuesday session, we offer one of the most affordable cottage school programs in the Louisville area. We do not offer tuition discounts for only attending half the year.
Supply Fee: $100 per Year

(made payable to your child's teacher)

Each student must also have the following school supplies: reusable lunch supplies and water bottle, and 4 glue sticks (to be given to the teacher for a class set).

Students will be given space to store supplies and may bring in their own scissors, crayons, etc. but this is not required. WFA will have a supply of pencils and basic art supplies for students to use.

Each grade will also need to bring in the following supplies for the school:
• Kindergarten – container of Clorox/Lysol Wipes
• 1st/2nd grade – 50 heavy duty paper plates
• 3rd grade – 50 heavy duty paper plates
• 4th grade – 2 rolls of paper towels
• 5th grade – container of Clorox/Lysol Wipes
• Middle School – Purel hand sanitizer


Registration Fee: $60/student
(July 1st, the annual registration fee increases to $80 per student)

Volunteer Buyout Fees (for those who do not/cannot volunteer): $100 per semester, $200 per year per child. You ONLY pay the fee if you do NOT volunteer. You can choose to buyout one semester.
---
Kindergarten
Rachel Thompson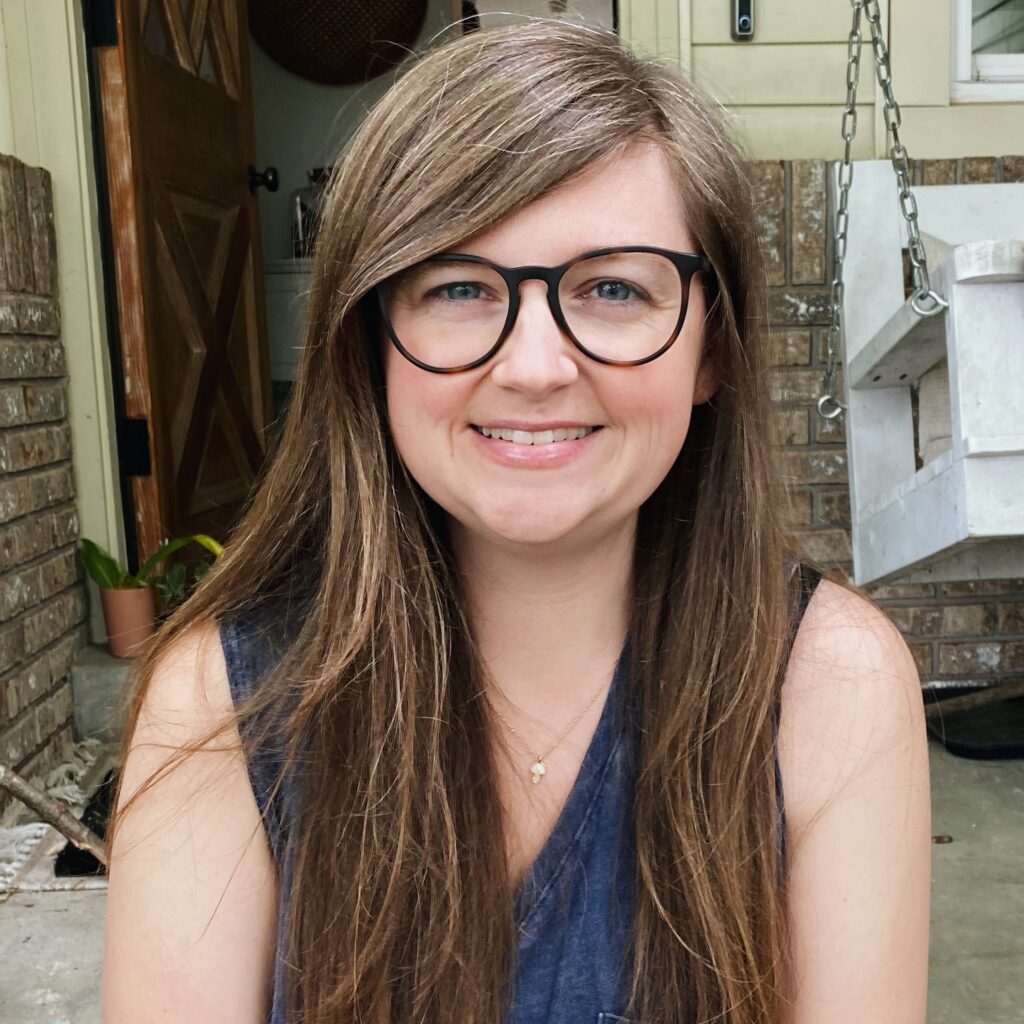 Welcome to the magical world of Kindergarten! This year we will explore the world around us through reading, math, science, and social studies. Students will learn social emotional skills while building relationships with their peers and leave each week a little more confident than the one before. Throughout the year, students will participate in various arts and crafts, hands on experiments, games, and of course, open-ended playtime!
Sample Daily Schedule:
Morning Circle Time– Students will begin the day gathering as a class to greet, sing, and connect with their peers. During this time, students will practice important listening skills while also building community with their classmates.
Reading and Letters– Students will learn the importance of reading and how words connect us to others and the world around us. We will practice letter recognition through games and group activities, find joy in storytelling, expand our vocabulary, and read rich picture books based around various themes and topics chosen for each month.
Math– Kindergarten math is meant to be active and fun! Topics such as cardinality, greater than/less than, measurement, and weight will be explored through the use of natural materials (i.e twigs, small stones, leaves), games, and hands-on activities.
Science– Science is all around us! Activities and experiments will focus on nature around us. We'll explore the four seasons, water, weather, animal habitats, birds, and more.
Social Studies– Students will learn about themselves and the community around their home, as well as children around the world and the communities those children live in. We will also learn about the roles in our community, as well as basic geography and map skills.
Afternoon Circle Time– We will end the day the way we began, in a circle with our peers. We will share highs and lows of our day, what we learned, and sing our goodbye song.
---
First/Second Grade
Abigail Sledge
This year we will explore the world around us through reading, writing, science, nature and much more! We will work together as a team to learn how to problem solve by building new things, tasting fun foods, trying new experiments and of course getting our hands messy with arts and crafts! Lessons for each week will have a common theme and will grow based on student interests. All of this while we learn more about our own emotions and ways to communicate with our friends! Our friends will have time to share and converse in the morning and go over our theme and activities for the day. At the end of the day friends will have time to encourage each other and share that day's discoveries.
My mission is to guide student growth by showing them they are valuable and unique. Allowing them to learn in a safe environment and through interacting and sharing with their peers. Thus, giving them opportunities to grow as an individual and to develop a love for knowledge.
---
Third Grade
Caroline Snyder
In our class this year, we will learn about different topics and themes through creative writing, science, art history, and story time! Some of the themes we will explore are weather, outer space, and under the sea, with other themes catering to student interests as we move through the year. Each theme will have special activities for hands-on and collaborative learning. Some lessons will include a take-home project for students to show off in class the next week to practice presentation skills!
Our classes will start with a morning circle to check-in on how we are feeling and talk about our weeks. We will have lessons in creative writing and science before lunch, then art history and story time before another check-in at the end of the day! My hope is to teach students that mistakes and messy learning are valuable by providing opportunities to take learning risks in a safe environment. And of course, we'll have fun doing it!
---
Fourth Grade
Brooklyn Lile
For the 2023-2024 school year, 4th graders will work on projects tailored towards developing teamwork, critical thinking, and problem solving skills.
Topics covered will include human body systems, weather and geology patterns, poetry, U.S. history, and Kentucky history. Students will also learn about the structure of government and how laws are created.
Students will have two project presentations (one at the end of each semester) to develop their ability to research and present information. Throughout the school year, students will keep reflection journals and will spend the last 15 minutes of class answering prompts to encourage thinking about their learning experience.
---
NEW THIS YEAR: 5th-8th graders will have the option of two different classes for the last hour of the day. Ms. Audrey will be teaching a fine arts elective and Ms. Bela will be teaching a creative writing elective (descriptions of each can be found below). Your child will be asked to choose closer to the start of the new school year.
---
Fifth Grade
Audrey Littlepage-Berry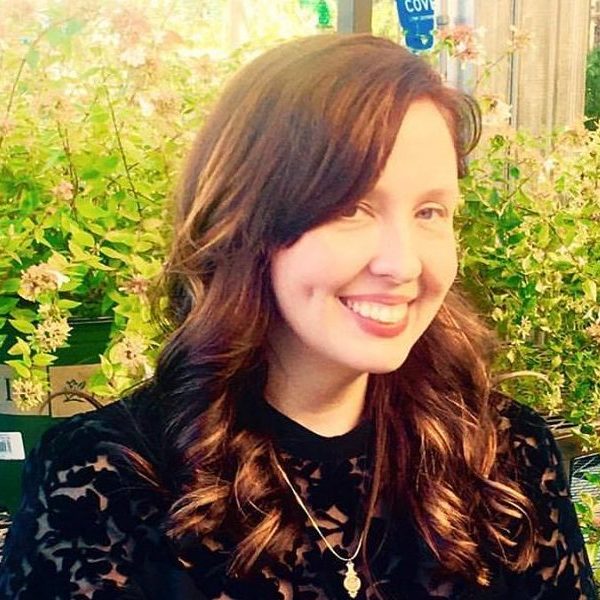 Audrey Littlepage is an educator with a creative outlook. She has worked in various facets of fine arts and education for 19 years. This 2023 class will work extensively on science and social studies. These core subjects will be reinforced with uniquely designed hands-on language arts, fine art, and STEM projects. In addition, our class culture will enhance positive social development, practical problem-solving skills, and confident self-expression.
Art class will begin with vocabulary from principles and elements of design. Each day will feature a new term that will be applied to a quick exercise. The majority of the class time will be dedicated to larger art projects. We will have a goal of developing four detailed art projects that will be completed for take-home at the end of the year. By the end of the class, students will have a working knowledge of art terms that could be applied to GSA standards or other national student art programs coupled with their unique art pieces for the start of their own art portfolios. *This class is one of two options for grades 5th-8th.
---
Middle School (6th-8th Grade)
Bela Sage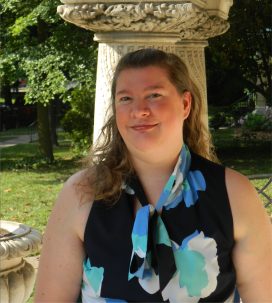 World History – The middle ages through the Renaissance and Reformation. History, philosophy, art, culture, and religion will all be covered as we learn about civilizations around the world and why they still matter today. Students will have one presentation and one paper to write for this class. Please note that tough topics like the enslavement of peoples, colonization, and war will be covered. While we will not shy away from these topics, they will be covered in an age-sensitive manner.
American History – From the Constitution to the Civil War. Students will take a look at how the US formed a government through to the end of the Civil War. We will look at the philosophies that shaped our nation and the various cultures and beliefs that have made America what it is today. Students will have one presentation and one paper for this class. Please note that this class will cover tough topics including peoples' enslavement, indigenous peoples' treatment, and war. While we will not shy away from topics, they will be covered in an age-sensitive manner.
Books, Books, and More Books – Book titles will be chosen closer to the school year. We will read at least 4 books over the weeks: 2 classics, 1 popular or current, and 1 student choice.
Tell Me a Story – Students will get a chance to try out a variety of writing styles. From poetry to prose, fiction to nonfiction, we will try them all. However, we will not be writing non-stop. there will also be time to look at various authors' works and share our own work as we go. *This class is one of two options for grades 5th-8th.
---
At this time we do not offer High School programing, but it is our intention that the program with age up with our current students and offer High School programming as needed.
---
Wildflowers Academy reserves the right to change, amend, modify, suspend, continue, or terminate all or any part of this information, the offerings, classes, teachers, location, etc. either in an individual case or in general, at any time without notice. All refunds are given minus payment processor fees when paying by PayPal or credit card.