Our teachers come from a variety of backgrounds, but they all have one thing in common; a passion for encouraging children's natural curiosities!
---
Mary Groeschen – Director of Wildflowers Academy
Director@wildflowersky.org

Mary Groeschen has called Kentucky home since her family moved to Louisville when she was 13. She received a BA in Psychology and an MPA in Nonprofit Management from U of L. She spent her professional career in the nonprofit world, event planning and managing volunteers, before becoming a stay-at-home parent to three energetic sons. She loves cooking and baking, visiting new places, growing as many flowers as she can, and learning about history and the natural world along with her kids.

Mary has been homeschooling since, and became involved with Louisville Homeschool in, 2018. She believes that the program at Wildflowers Academy fills a valuable niche in the Louisville homeschooling community, which is why she is so excited to continue this work through Kentuckiana Homeschool, Inc.
---
Rachel Thompson – Kindergarten Teacher
Rachel Thompson was born and raised in Louisville, Kentucky and currently resides in Bullitt County with her husband and kids. She has a BS in Elementary Education and taught public school for a brief period before her first child was born in 2014. Since then she's been a stay-at-home parent to her 3 children. Rachel is a homebody through and through. She enjoys fiction novels, iced coffee, and sunny days.
Rachel has always found joy learning alongside children, especially her own, so deciding to homeschool felt natural for their family. They are currently in their 4th year of learning at home, with no end in sight to their homeschooling adventure. Rachel feels incredibly grateful to have connected with Wildflowers Academy and to be back in a classroom environment more fitting to her personal teaching philosophy. She's looking forward to instilling a love of learning in her students that she hopes will carry with them for the rest of their lives.
---
Abigail Sledge – First/Second Grade Teacher
Abigail Sledge has a passion for learning alongside her students. She grew up a Hoosier and went to IUS on the other side of the river where she received her bachelor's in Special Education. Abigail has taught elementary students with special needs for three years as well as having much experience with nannying and involvement in the special needs community around Louisville. Abigail loves exploring new places around Louisville and the world! Her favorite place to retreat to is the beach where you can find her with a book in her hands. She enjoys cooking new recipes and tasting them with family and friends. She and her husband welcomed their first child last September.
---
Caroline Snyder – Third Grade Teacher
Caroline is so excited to meet her students this year! She was homeschooled all the way from Pre-K to High School graduation, so she loves working with homeschooled students. She is currently going to school for a Bachelor's in Elementary Education and has been teaching music lessons and classes in Louisville for 4 years now.
Caroline is happy to be part of a homeschool program that is inclusive and accepting to all students. Three of the most important things in her life are her husband, her dog, and teaching. She is looking forward to learning her students' favorite things as well!
---
Brooklyn Lile – Fourth Grade Teacher
Native to South Central Kentucky, Brooklyn Lile holds a Bachelor's and Master's Degree in History from Western Kentucky University with specific interests in American History, Kentucky History, and Environmental History. In her free time, Brooklyn loves to jumprope, run, bake, and play board games.
Brooklyn is so excited to meet the 4th graders this year! She has always enjoyed working with children and is thrilled to be part of a program that encourages students to explore their individual interests and grow as learners.
---
Audrey Littlepage-Berry – Fifth Grade Teacher
Audrey is an artist and educator from Robards Kentucky. She holds a Bachelors degree in Studio Art from the University of Kentucky. Audrey has worked for Interlochen School for the arts summer program in Michigan as well as Jefferson County Schools in Louisville Kentucky. Audrey is looking forward to her fifth year as a home schooling parent and teaching our 5th grade class at Wildflowers Academy.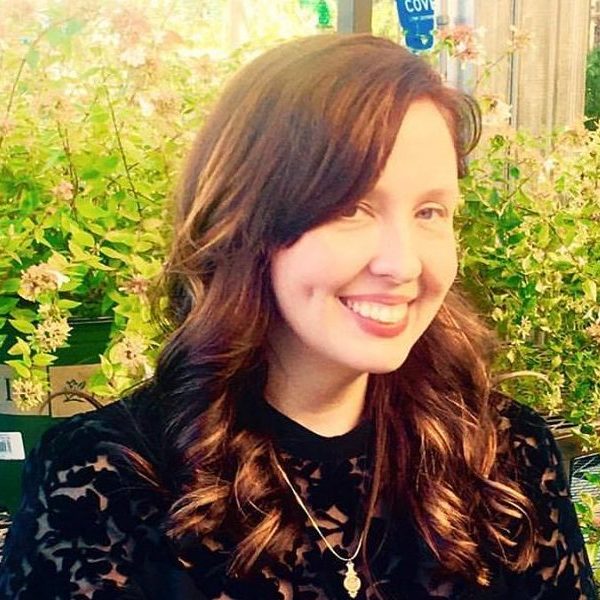 ---
Bela Sage – Middle School Teacher (6th-8th)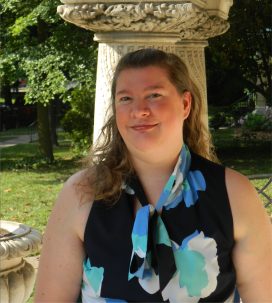 Bela grew up in Wisconsin but lived on the West Coast and in England before moving to Kentucky. She received her BA is History from the University of Puget Sound, her MA in Medieval and Early Modern History from the University of Bristol in the UK, and her MA in Library Studies from Aberystwyth University in Wales. Bela has always loved working with kids and has been a nanny, a before & after school teacher, a site coordinator for the Boys & Girls Club, a camp counselor, and the Education Coordinator at the Conrad-Caldwell House Museum. When she is not running after her five kids, she likes to read and travel. One day, Bela would love to own a cottage in Scotland by the ocean.
---
Carrie Hembree Torres – Administrator & KHS Board Representative

Carrie Hembree Torres grew up on a hobby farm in rural Tennessee, surrounded by tomatoes, cats, and live oak trees. She began college in Atlanta but later transferred to the University of TN in Knoxville, where she earned undergraduate and graduate degrees in geography and environmental education. During that time, she took on the music room at a used bookstore, led (what felt like) one million first-grade field trips at a nature center, and hiked all over the mountains of east Tennessee doing water quality research. After college, she relocated to Wisconsin to work as a program coordinator with the WI Center for Environmental Education. She was involved in several environmental nonprofit organizations and served in various positions including director, grant writer, and community organizer. She ate a lot of cheese and slept in a lot of tents, although she only really enjoyed the cheese.
Carrie moved back to Tennessee in 2006 and accepted a position with a statewide solid waste and recycling program. She also worked as a consultant for preschool environmental education implementation and helped design nature-based play spaces and outdoor classrooms. Carrie and her husband and daughter and their too-many cats came to Louisville from Nashville in 2019 and have enjoyed getting to know the area, aside from the formidable Ohio Valley allergy seasons. They have always homeschooled.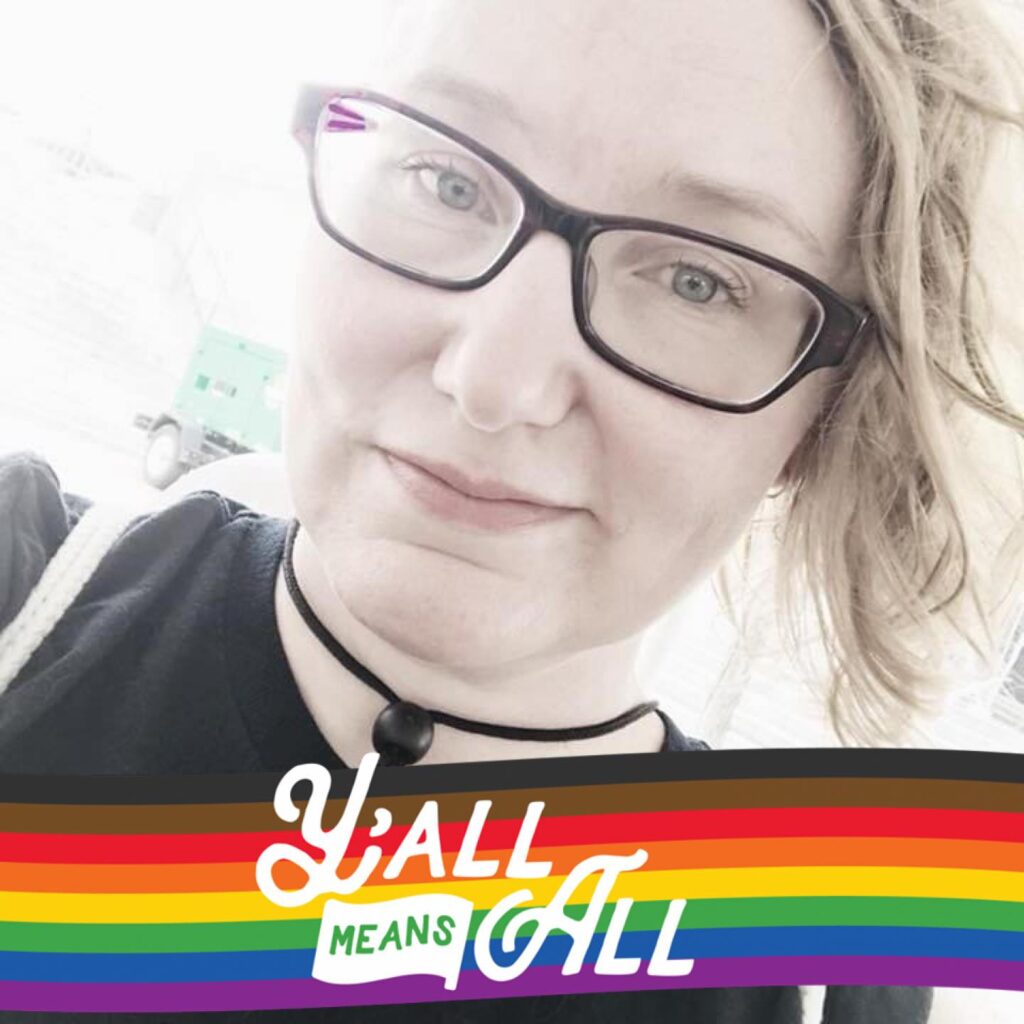 ---
Katie Edwards – Program Coordinator

Katie Edwards was born and raised in Louisville, Kentucky. Working with kids has been a lifelong passion for her that started at a very young age. After graduating high school, Katie became a gymnastics coach for 5-15 year-old girls. It was during this time of her life that she realized what an easy connection she had with children and the power a positive role model can have. Katie continued to work with children throughout her early 20's while obtaining a cosmetology license. She enjoyed a fulfilling career as a hairdresser until becoming a mother in 2013. Katie enjoys reading, nature, star gazing and anything that helps "raise up" her friends and family. Changing the mindset of future generations through knowledge and compassion are what she hopes to contribute to the world. Katie has been homeschooling since 2018. Her 4th grade son has benefitted tremendously from his time with Wildflowers; this is just one of the many reasons she is ecstatic to be Program Coordinator for the upcoming year.